COVID 19 Relief Fund Task Force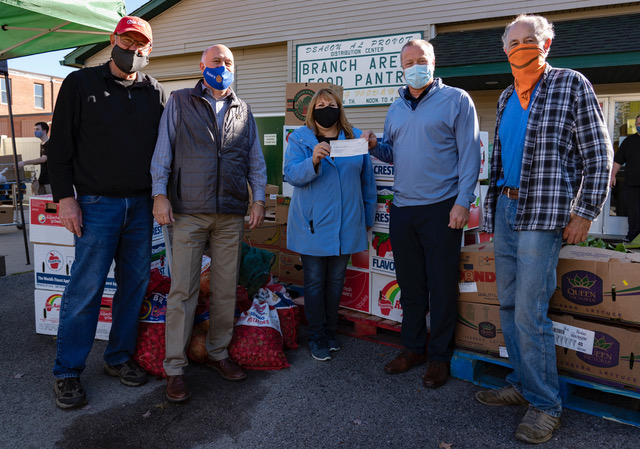 The COVID 19 Relief Fund Task force is an initiative spearheaded by Coldwater Township Sunrise Rotary and Coldwater Noon Rotary. The initiative is designed to address acute community needs as a result of the COVID 19 pandemic. The collaborative effort includes the Kiwanis Club of Coldwater, Branch County Community Foundation, Branch County United Way, Quincy Rotary, Coldwater Noon Exchange Club, and Altrusa.
To date, the task force has provided funding for the Branch Area Food Pantry to meet increasing demands for food, more than 1,200 face shields for schools, and iPad's to improve communication between COVID patients at ProMedica Coldwater Regional Hospital and their families.
For more information on the Task Force, contact George Babcoke (724-553-9099), Brad Rockey (517-617-8460), Randy DeGroot (517-617-8350), Jim Cole (jr-cole@live.com) or Valerie White (valeriewhite2012@gmail.com).