2021 Passing of the Gavel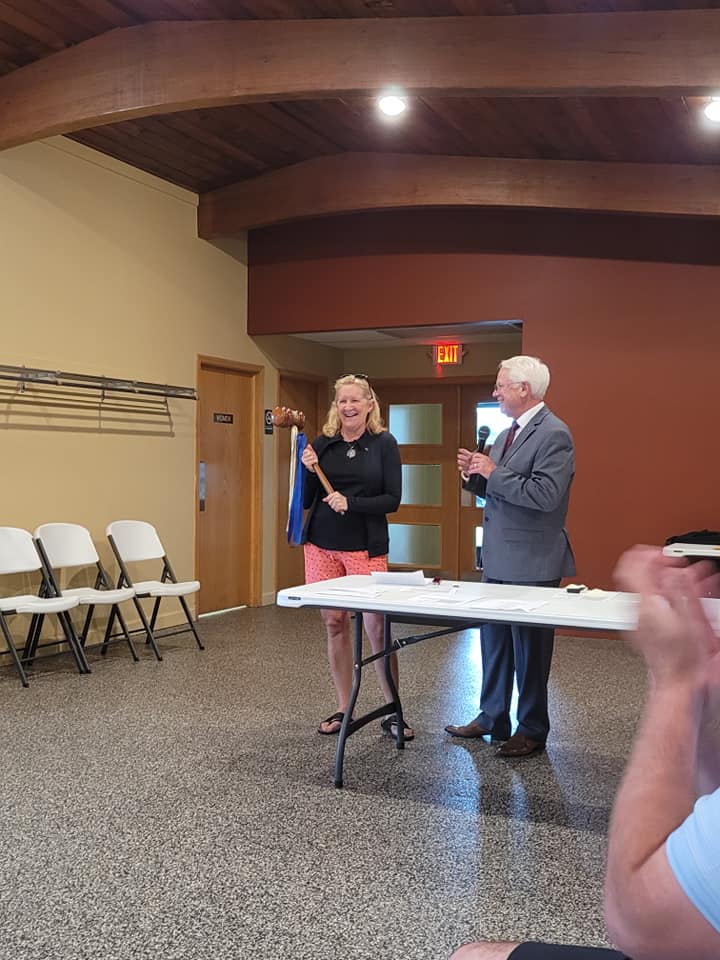 On June 27, Coldwater Township Sunrise Rotary President, David McMillan, joyfully passed the gavel to incoming President, Shari Deevers. In his outgoing comments, David shared, "We have had an incredible year - for many reasons." Leading during a pandemic, tackling a transition to a Zoom meeting format, and supporting countless members affected by COVID19 - either suffering illness themselves, supporting sick loved ones, and grieving with those who lost loved ones - was not in the strategic plan. "Through all of this, Sunrise Rotary persists!" said David.
In addition to celebrating the passing of the gavel, the Club celebrated perfect attendance awards for six members. Craig Dunworth, Norm Heinemann, and Bruce Young were celebrated for thirty five years of perfect attendance! Nancy Hutchins celebrated thirty three years of perfect attendance. Tom Eldridge celebrated twenty two years of perfect attendance and Sarah Headley celebrated 8 years of perfect attendance!
The Rotary Hero Award was presented by Shari Deevers to Rick Merrill, for his ongoing dedication and service to the club. The Club also recognized five Paul Harris Fellow Awards. David McMillan, Kendra Danielson, Bill Brenneke were celebrated as Paul Harris Fellows thanks to their generous donations to Rotary International. In addition, two additional Paul Harris Fellows were surprised with the award. Craig Dunworth and Brad Rockey were gifted Paul Harris Fellows by Kathy and Rick Merrill in recognition of their longstanding support of Coldwater Township Sunrise Rotary.
Each year, Coldwater Sunrise Township Rotary recognizes one member with the Hal & Lillian Creal Service Above Self Award. The award is in memory of Hal and Lillian Creal. This year, Mike Beckwith was the recipient of the Hal and Lillian Creal Service Above Self Award.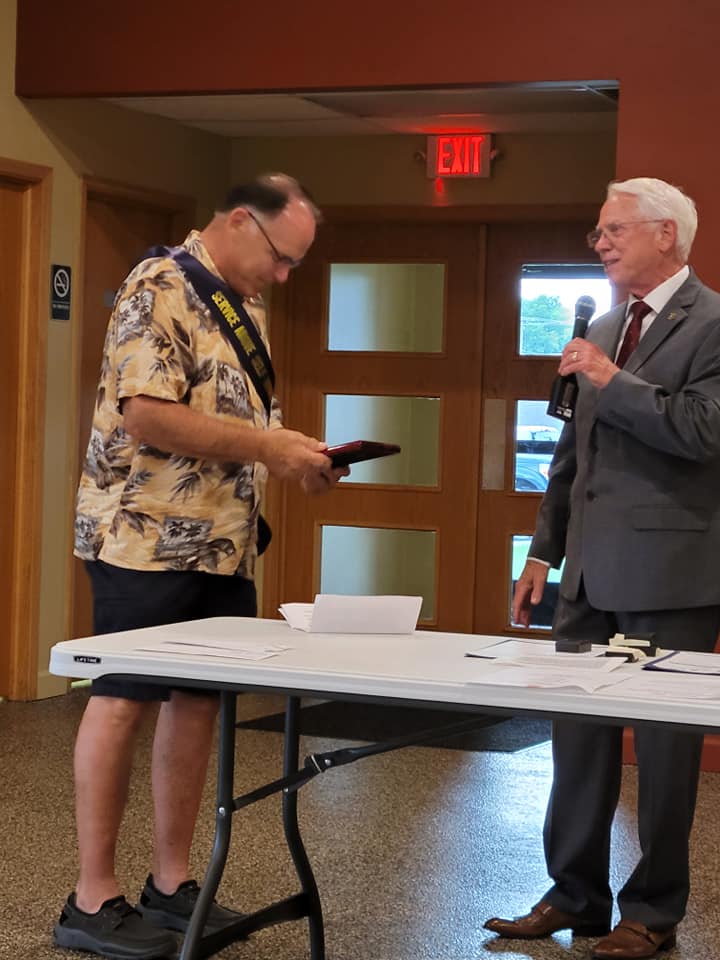 The Club also celebrated their installation of officers. Bill Renner was presented a Past Presidents Pin from David McMillan. Shari Deevers was presented her Presidents Pin and the official Gavel. Shari Deevers presented the President Elect Pin to Andy French, the Nominated Secretary Pin to Kris Jenkins, and the Past Presidents Pin to David McMillan.